產品
Interactive Whiteboard for Classroom
Call
Interactive white board (IWB) is popular nowadays and it can replace traditional whiteboard in classroom.  Traditional whiteboard is very boring when teach and hard to catch students' eyes.  On the other hand, Interactive board function as the combination of whiteboard and tablet.  You can use any education apps from PC and make annotation by whiteboard at any time.  Teaching is not boring at all.  Available sizes: 82"/88"/96"/100".


PC + Projector + Whiteboard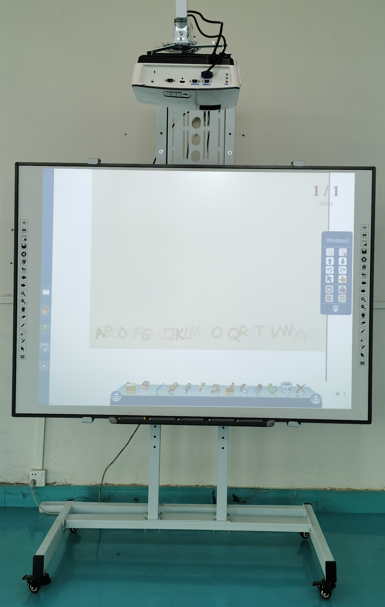 Our IWB Advantage:
1. Writing smoothly and fluently with high precision.
2. Board material is made by aluminum honeycomb.
3. 4 points calibration only.
4. Easy to maintenance or replace PCB.
5. Low glare when projection.
6. Easy to write/erase when use whiteboard markers.

7. Bundle with Intelligent Pen Tray ( 4 colors pen + 1 eraser )
8. 10 points input by finger or object at one time. ( 20 points can be optional )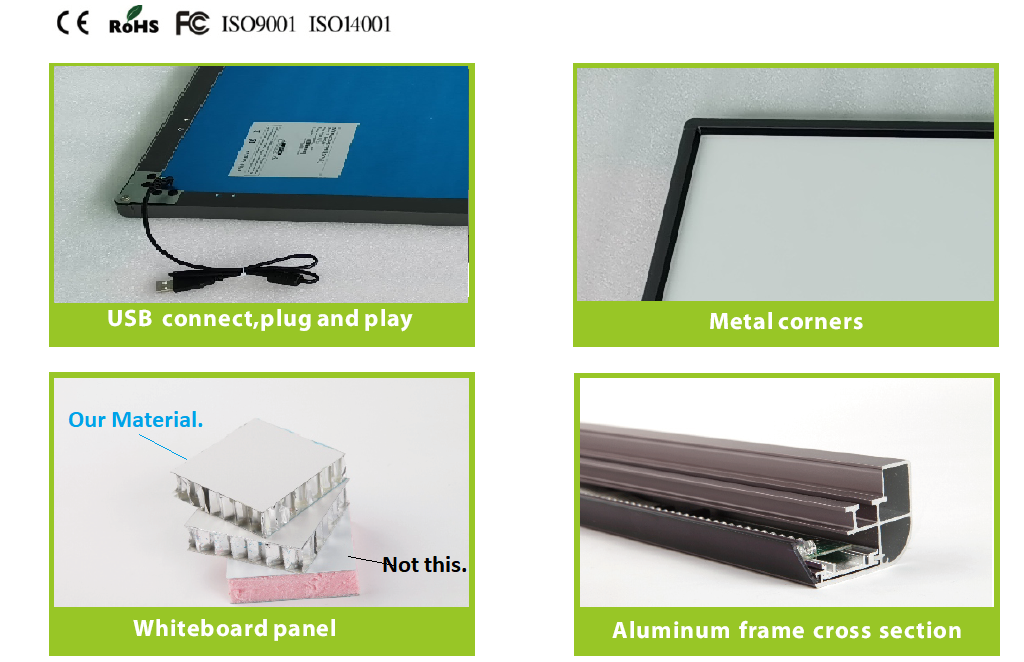 --- OUR FACTORY ---