產品
Transparent LCD Screen Showcase
Call
Transparency Meets Engagement: The Power of Transparent LCD Technology
Experience a new dimension of engagement with our transparent LCD screens. These displays enhance interactivity by allowing content to interact with the surrounding environment, making it perfect for retail, museums, and exhibitions, where information comes to life before your eyes.
Features: 
1) 3D and 360 degree display 
2) Built-in computer system, can remotely control the display content
3) Interactive 10 points touch by finger
4) Gesture recognition function in optional
5) Available box sizes: 21.5"/27"/32"/43"/49"/55"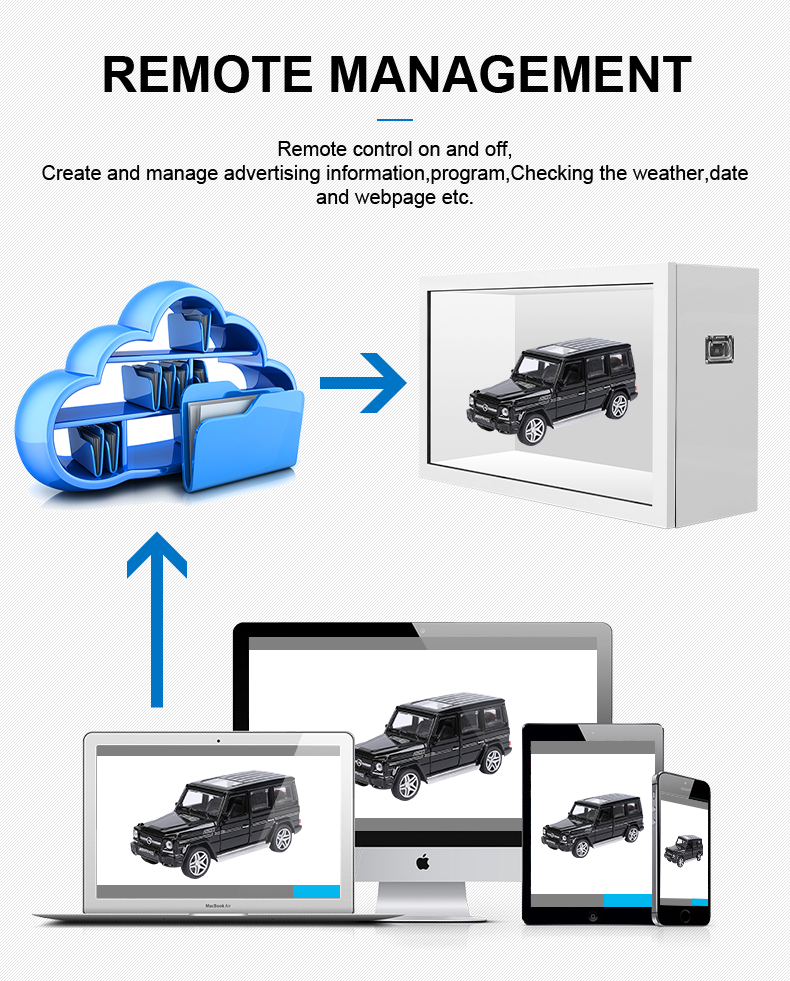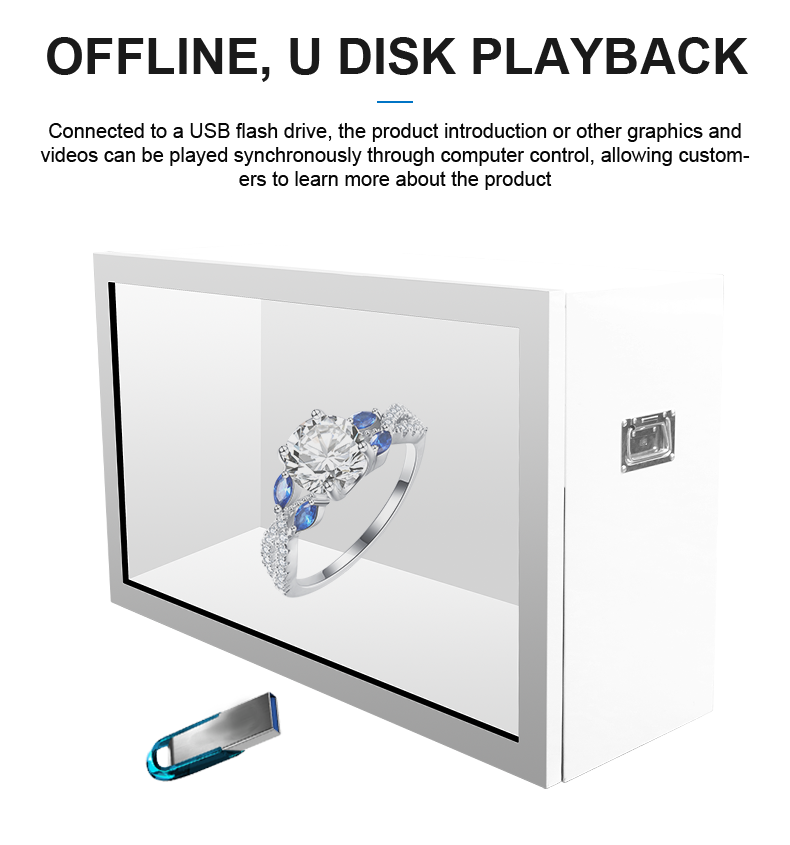 SPECIFICATION: